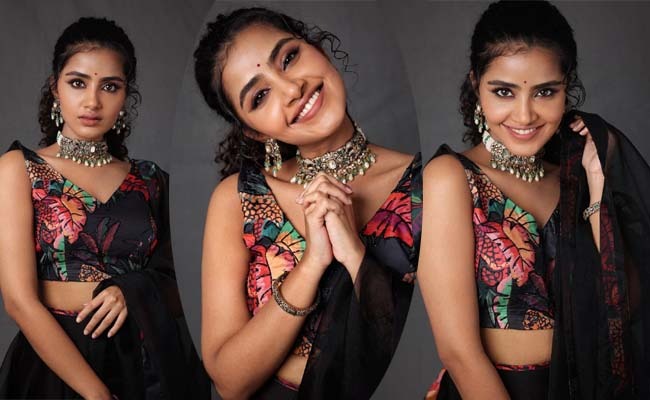 Anupama Parameshwaran is a true embodiment of beauty that brings joy to all those around her.
In a stunning designer blouse, with a bold necklace and long earrings, she radiates her radiant beauty. Her smile is nothing short of mesmerizing, illuminating her face with a celestial glow.
Anupama has made a name for herself in the entertainment industry, with her most notable achievement being the massive hit "Karthikeya-2", which is considered one of the finest films of Telugu cinema in 2022.
Anupama has a youthful and fresh appearance that makes her appear like a typical college student with a slim and youthful look.
Her latest film, "18 Pages", has garnered much attention and solidified her status as a talented actress.
Anupama's work continues to captivate audiences of all ages, making her a fan favorite among both young people and families.
With so much in store for this rising star, there is no doubt that she will continue to shine and bring joy to all who admire her beauty and talent.