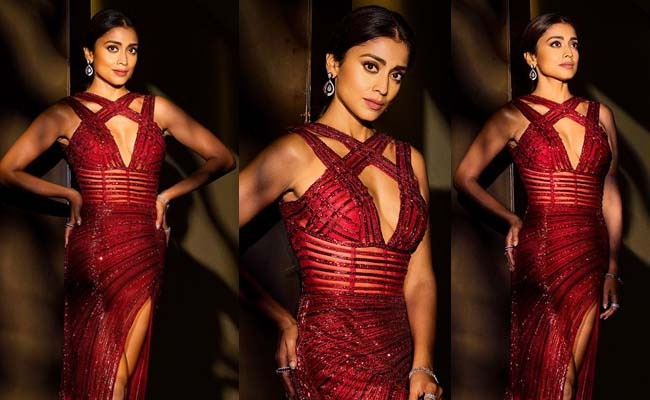 Reaching the age of 40 brings significant challenges in maintaining a toned stomach, especially for women.
Shriya Saran, widely admired for her beauty and talent, has captured the hearts of many with her stunning looks and captivating performances.
Despite being in her forties, she radiates youthful energy that even surpasses much younger individuals.
Recently, she looked stunning in a red dress that showcased her timeless figure, highlighting her feminine attributes and perfectly sculpted midsection, making her even more irresistible.
Her photos are a testament to her enchanting beauty, marked by graceful poses and a glowing complexion that gives her an almost otherworldly presence.
Shriya's career continues to thrive, cementing her position as a dominant figure in the Indian entertainment industry.