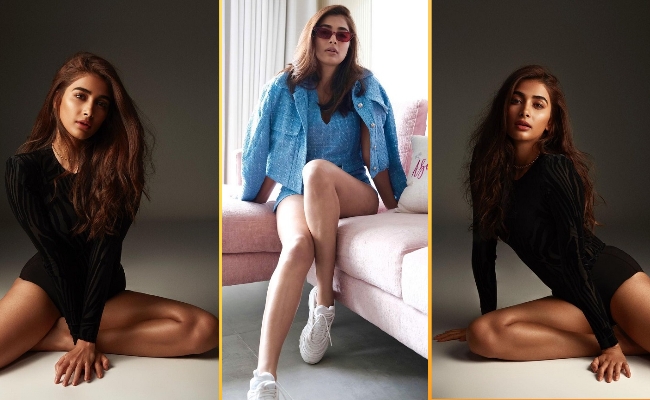 Words are not enough to describe the magnetism of this actress. She has a huge following from different parts of the nation by the virtue of her presence in Bollywood as well.
Right from her Mohenjadaro beside Hrithik Roshan to Ala Vaikunthapurammulo beside Allu Arjun, she has an intact fan base.
She is popularized with the beauty of her legs in the 2020 Ala Vaikunthapurammulo and she seems to be still in that character.
Her latest photoshoot exposes her long glossy legs. The pictures carry the oomph just because of the skin show of the legs and nothing else.