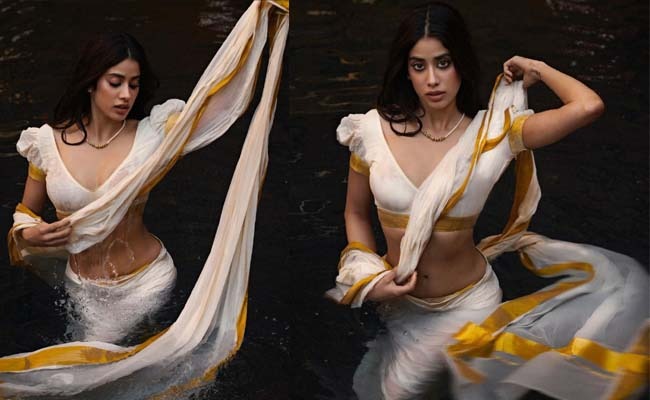 Janhvi Kapoor, the darling of many in India, known for her captivating beauty and seductive charm has come up with something blasting.
She has become a popular figure on social media, consistently sharing alluring images that captivate her audience.
Recently, she released a series of photos from a photoshoot where she can be seen wearing a traditional white saree in a sensual manner.
These images have caused a stir among her fans, particularly among younger audiences who say that the pictures blasted landmines in their hearts.
The pictures have been widely shared on social media and various websites.
In addition to her online presence, Janhvi Kapoor has upcoming releases in the films "Mr and Mrs Mahi" and "Bawaal" further solidifying her place in the entertainment industry.