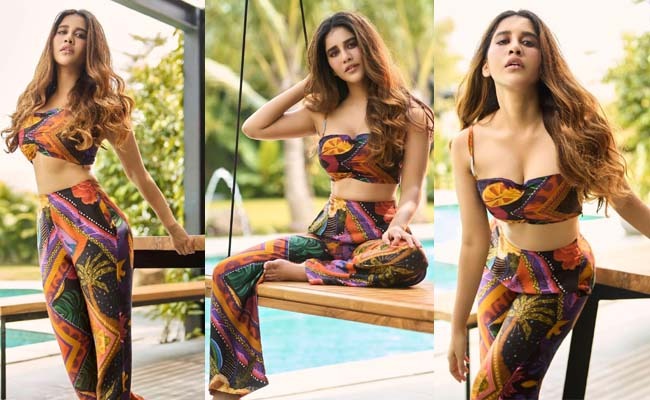 Nabha Natesh is a talented actress who rose to fame with her role in the film "iSmart Shankar." Prior to this, she had a brief but notable appearance in three Kannada films.
Her true stardom began with "iSmart Shankar," and she has since made a name for herself in films such as "Disco Raja," "Solo Bratuke So Better," "Alludu Adurs" and "Maestro."
Nabha Natesh's beauty is undeniable, and in a floral bra and trousers, she looks like a work of art crafted by a skilled artist. Her profile shots and hairstyle only add to her allure.
Currently, she is on the lookout for new opportunities in the film industry and is confident in her abilities to excel on the big screen.