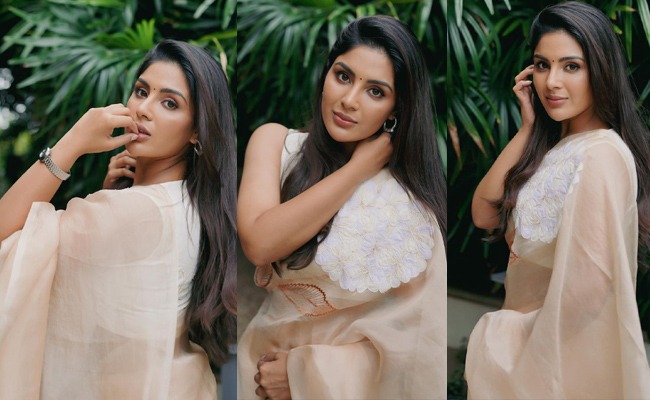 Samyukta Menon has undeniably emerged as the most sought-after actress of this era in Tollywood.
With a string of successful films under her belt, she has proved her mettle and talent time and again.
Freshly, she caught everyone's attention as she effortlessly adorned a simple saree and posed gracefully alongside lush green plants.
In this serene setting, she resembled a beautiful bird perched in a picturesque garden, exuding elegance and charm.
With numerous films lined up in her kitty, Samyukta has a treasure trove of exciting projects that will further showcase her exceptional abilities.
Her consistent success is a testament to her dedication, versatility, and captivating screen presence. Way to go Samyukta!