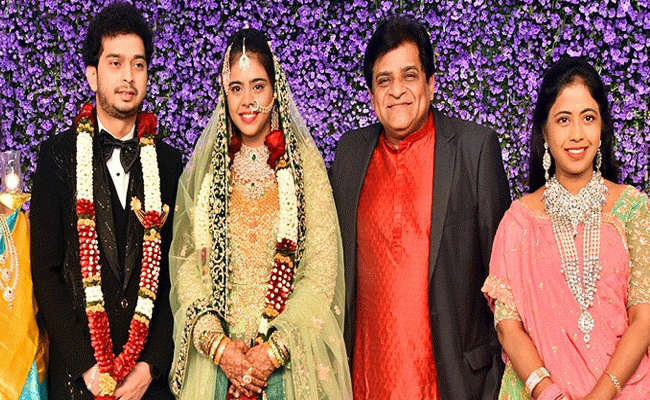 Ali is the star comedian in Telugu film industry. He performed the marriage of his daughter and the reception was held in a grand manner in Guntur's Anvaya Convention.
Many have been trying to know about the groom Sheik Shahayaz. It is revealed that he hails from a family of highly educated people and he studied MBBS.
As Ali's daughter Fatima is a doctor, the family waited until they found a doctor groom. The family members of the groom hail from London through their roots in Guntur.
It is known that Ali is busy with different assignments right from films to TV shows.