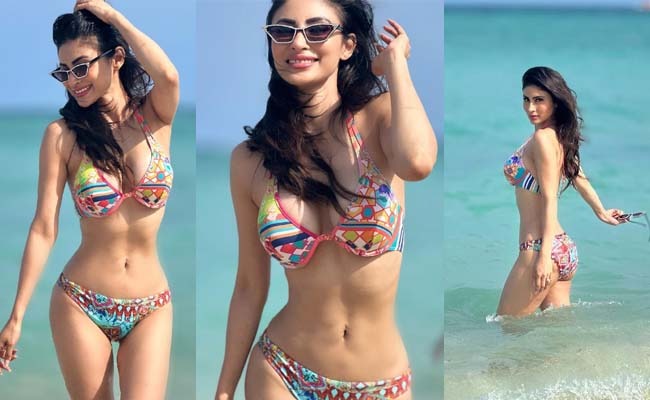 Mouni Roy is an actress who has captured the attention of the nation with her stunning appearance and acting skills.
One of the key attributes that have contributed to her popularity is her immaculate body and slender curves.
She exudes confidence and glamour as she sports a skimpy two-piece bikini that highlights her curves and showcases her beauty.
In addition to her physical attributes, Mouni Roy has also been making waves in the industry with her talent.
She shot to fame with her role in the film Brahmastra and has since been making steady progress in the industry.
Her latest project, 'The Virgin Tree,' is currently on the sets and is highly anticipated by her fans.
Mouni Roy has shown that she has the potential to become a leading actress in the industry.
Her ability to balance her stunning looks with her acting talent is what sets her apart and makes her a force to be reckoned with in the Indian film industry.