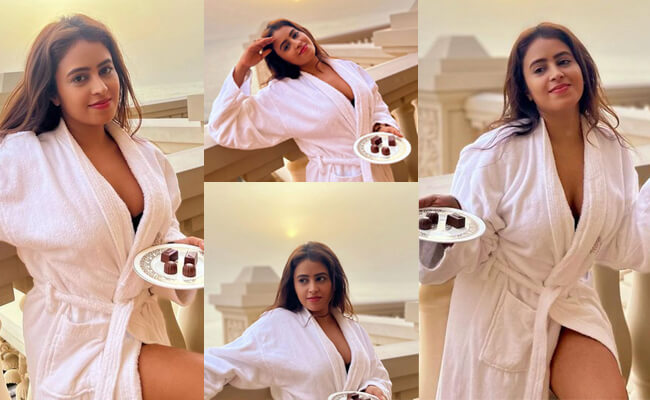 Shobhita Rana is the 30 year old beauty from Chandigarh who has a stint of career in modelling and acting.
She made her presence felt in Punjabi films initially and then appeared in Raja Meeu Keka and Shadow.
She stands up as the epitome of beauty with whatever she wears.
Draping a bath gown around her luscious body, she sensuously posed from the balcony with the sea in the background.
The supple glossy thigh peeping out from the split of her gown brings the X Factor. Her smile is as sweet as the chocolates she is holding on the plate.
On the work front Shobhita is now busy with some modelling assignments and professional photoshoots in between.