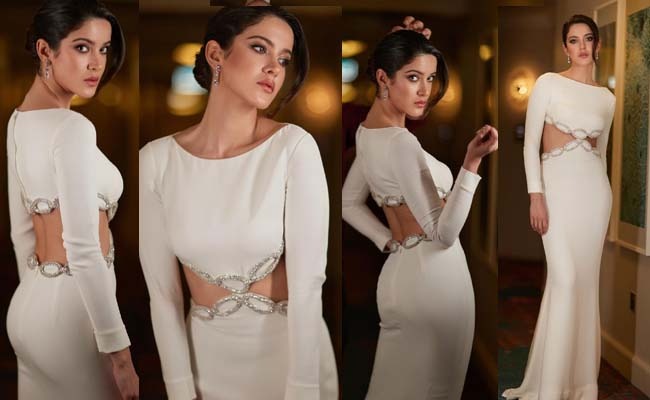 Shanaya Kapoor is a well-known Bollywood star kid who is more known for her beautiful pictures on insta.
She is the daughter of Bollywood actor Sanjay Kapoor and is an upcoming Bollywood actress. Currently, she is working as an Assistant Director in the film industry.
In a recent photograph, Shanaya can be seen wearing a white dress that reveals a bit of skin in the middle, she appears as a striking and captivating woman.
Her impeccable figure and alluring appearance make her a desirable candidate for leading roles in the film industry.
Directors from the South Indian film industry should take note and consider giving her the opportunity to showcase her talent on the big screen.