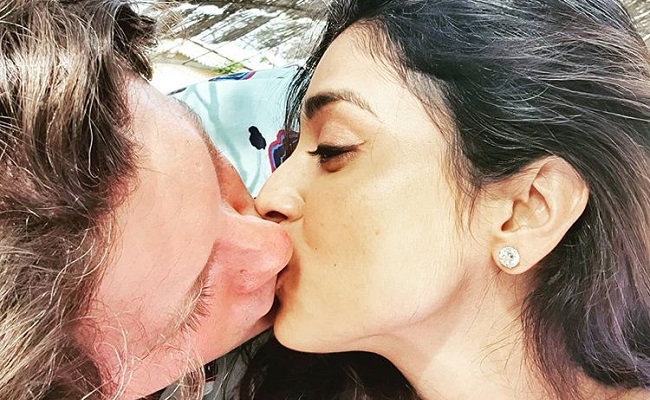 Telugu and Tamil actress Shriya Saran, who secretly tied the knot with Russian boyfriend Andrei Koscheev, is having a great time on her beach vacations.
Shriya, the evergreen and everlasting beauty who defies age is seen liplocking with her husband Andrei Koscheev.
She shares the pic to all her fans through her social media account.
While sharing a few candid pictures, Shriya wrote, "Thank you for a beautiful birthday @andreikoscheev Thank you for all your wishes."
Shriya Saran is now 38 but still she looks like 18. She made her big presence in 2017 Gautami Putra Satakarni and something must be waiting for her for 2021 at least.