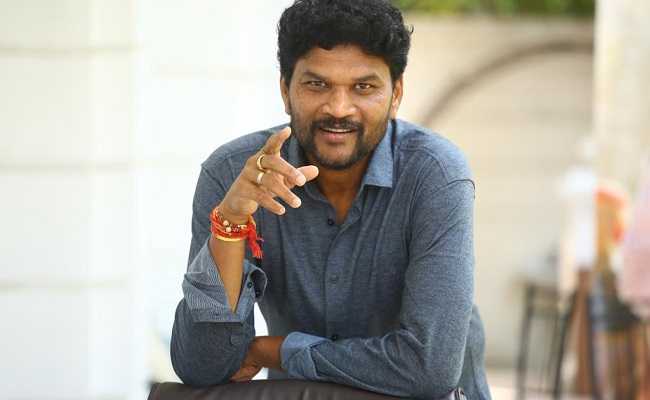 Director Parasuram, for the first time, directed a star like Mahesh Babu in Sarkaru Vaari Paata which will be gracing the cinemas on 12th of this month.
The director has been winning appreciations for presenting Mahesh Babu in a completely new zone, as the actor was doing message-oriented movies lately.
"Sarkaru Vaari Paata will not give any message, though there's a purpose in the story. Everyone, irrespective of age, will relate to it.
Mahesh Babu too loved the character and the energy it carries all through. His looks and performance will be next level. Everyone will surprise to see Mahesh Babu in such a character."
Parasuram affirms Sarkaru Vaari Paata is an apt choice for the movie. "We can't get better title than Sarkaru Vaari Paata for this movie."
He clarified that Mahesh Babu will not work in any bank in the movie. "Though the film discusses about banking system, Mahesh Babu neither works in any bank nor he's a government official in the movie."
The film's trailer saw an enchanting love track between Mahesh Babu and Keerthy Suresh. "Keerthy's character is very crucial in the movie. It's not a regular commercial movie heroine type character. The film's love track will be beautiful and lively."
He says Samuthirakani's character is one of the biggest assets of the film.
First three songs of the movie became superhits and mass song will be out tomorrow. "The film has only four songs and a theme song. I don't forcefully include songs in my movies. All the songs came out well."
Parasuram makes it clear that he didn't make any changes to the script, even during the covid times.
He's all praises for Mahesh Babu's dances. "Mahesh Babu has done wonderful dance moves in the mass song Ma Ma Mahesha. Fans will love it."
Parasuram also clarified about AP CM YS Jagan Mohan Reddy's slogan "Nenu Vinnanu… Nenu Vunnanu…" in the teaser.
"I'm a big fan of YS Rajasekhar Reddy garu. He had huge mass following and he was like a hero figure to me. He gave assurance to the people with this single expression- "Nenu Vinnanu… Nenu Vunnanu…" CM Jagan carried the same. There is a scene where Mahesh Babu needs to give assurance to Keerthy. So, I felt it's the apt dialogue for the scene."
Penny song saw Mahesh Babu's daughter Sitara shaking her leg, which is her first appearance on screen.
"It's Thaman's idea to shoot Penny promotional song with Sitara. After Mahesh Babu gave his nod, we shot it in a half day."
Parasuram informs his next film will be under 14 Reels banner and with Naga Chaitanya playing the lead.