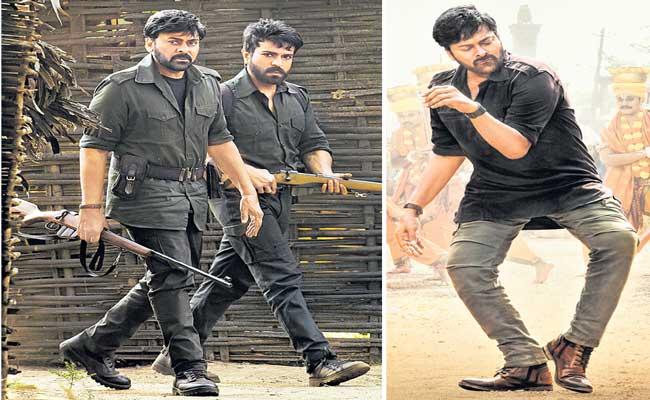 Naxalism took its genesis for a reason. It has made its presence felt in a big way for quite a long time but eventually seen the downfall. I am not here either to glorify Naxalism or put it down. Today's first look poster of "Acharya" showing Chiranjeevi and Ram Charan as naxals made me write this.
Naxals never look with trimmed and colored hairdo, polished shoes and with perfect clean attire. They live in jungles. This basic information is known to everyone but when it comes to mega family, they don't stick on to the reality but show everything through their stardom. This may appeal to fans but the audience of other industries look down.
Why can't Chiranjeevi appear with little grey hair matching the look to his age? Why can't Ram Charan follow Rana Daggubati's natural forest man look from "Aranya"?
Even the Hollywood star Tom Hanks and Bollywood star Aamir Khan are known for their terrific makeover to suit the roles in their films. They gain huge respect for their hard work and sincerity in showing something close to the truth. But Chiranjeevi and Ram Charan play only for the fans but not to the serious audience.
I lost interest in this film and there won't be any surprise to see duets with these naxal heroes dancing beside some beautiful ladies.
Radha Rani K