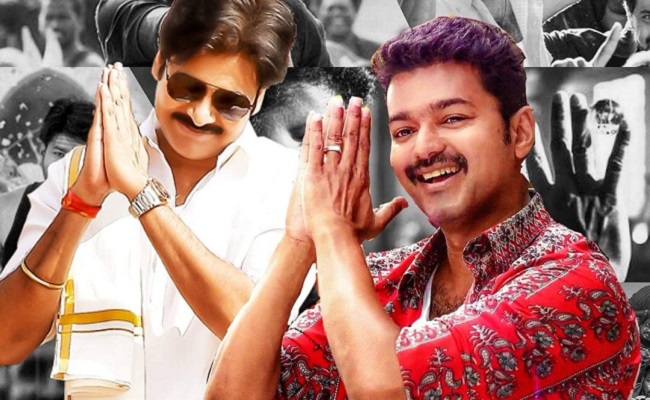 It is not just the number but the quality of the crowd that matters. We all know about the Pawan Kalyan fans, who are huge in number but never became helpful for Janasena to win at least a few countable number of seats in any elections.
The fans are branded for their verbal and physical attacks on those who criticize Pawan Kalyan. They never do any act to win the hearts of the general public. It is true that the public may bend towards Janasena had these so called Janasainiks and Veera Mahilas run a parallel helping system throughout the state.
The AP Government turned the heads of the entire nation with the system of village volunteers who are around 2.5 lakh in number. The count of Janasaniks and Veera Mahilas can be more than that. But they are not organized. They can really do wonders if rightly motivated. Their leader has no vision to inspire and make use of this manpower lurking behind him.
On the other hand Tamil hero Vijay's fans have shown their power in the recent local elections of Tamil Nadu.
It is known that when the Vijay's fans who are more than 10 lakh in number officially, started a party the actor filed cases on many including his father that he is no way connected to the party and it is happening without his consent.
Later after some discussions, he gave his consent to use his photograph and name for the party. Much to the surprise of many, the party "All India Thalapathy Vijay Makkal Iyakkam" won 115 seats out of 169 seats it contested in the local elections. This is a far stupendous feat than that of Kamal Hassan's Makkal Needhi Mayyam.
It should be a case study for Pawan Kalyan and his fans to know how the Vijay fans could win the hearts of the voters.
Rajagopal Avirneni