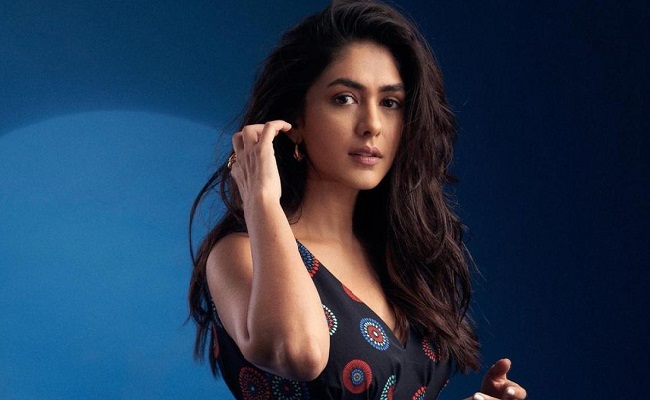 Mrunal Thakur, a rising star in the Indian film industry, made a remarkable debut with her role in the film Sita Ramam.
Her portrayal of the characters Sita and Princess Noorjahan left a lasting impression on the audience with her poetic acting and mesmerizing looks.
Her performance in the film earned her widespread recognition and a fan following.
After the success of Sita Ramam, Mrunal has been offered a lucrative role in a new film alongside popular actor Nani.
The actress has reportedly been offered a whopping Rs 3 Cr for the project, which is a testament to her growing popularity and demand in the industry.
With just one hit movie, Mrunal has already made a name for herself as a talented actress, and this new opportunity is sure to solidify her position as one of the leading actresses in the industry.
In addition to her film work, Mrunal recently purchased a house in Hyderabad, suggesting her strong commitment to making it big in the Telugu film industry.
Her decision to buy property in the city, which is considered the hub of the Telugu film industry, indicates her desire to conquer Tollywood and challenge established heroines.