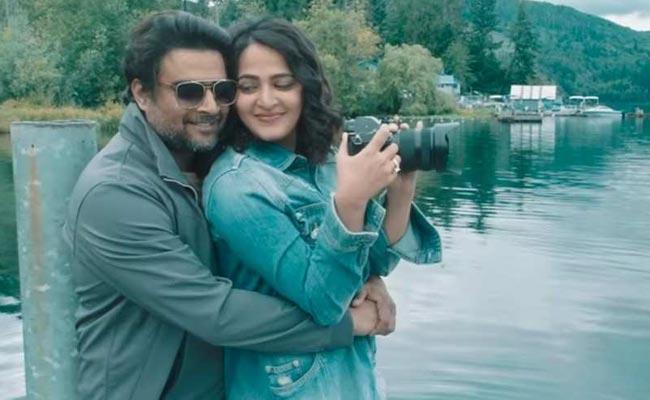 Anushka's "Nishabdham" was the first Telugu film that had initiated discussions for OTT release as soon as the lockdown was announced.
But the makers had denied the media reports and the movie's presenter Kona Venkat said some vested interests are planting the stories.
Six months down the line, it has now officially been confirmed. Amazon Prime today announced that "Nishabdham" will stream on its platform on October 2nd.
This is the second major Telugu movie to have direct OTT release after Nani and Sudheer Babu's "V".
Anushka didn't agree to OTT release initially but she later realized the situation and given her nod. She will also promote the film now.
"Nishabdham" is produced by People Media Factory and directed by Hemanth Madhukar with the star cast like Madhavan, Subbaraju, Anjali, and Shalini Panday.