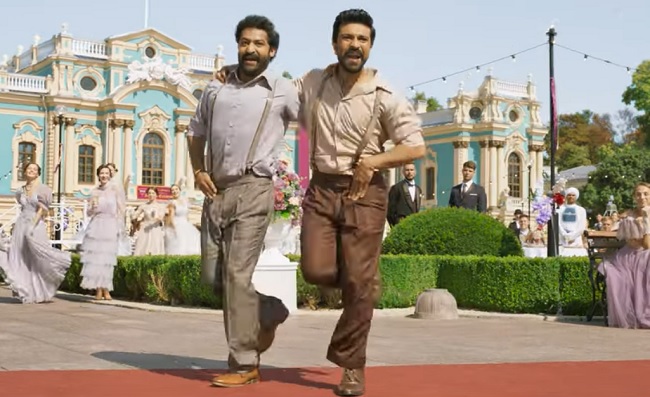 Fans of Jr NTR and Ram Charan were eagerly anticipating their performance of the hit song "Naatu Naatu" at the 95th Academy Awards.
However, they were disappointed to learn that the actors did not join the singers Kaala Bhairava and Rahul Sipligunj on stage for the performance, which featured Lauren Gottlieb and other American dancers.
It has since been revealed that Tarak and Ram were initially approached for the performance but had to back out due to a lack of rehearsal time.
Oscars producer Raj Kapoor told The Academy that Ram Charan and Jr NTR weren't comfortable recreating the blockbuster song due to lack of rehearsal time.
"Originally, the two leads were going to be the stars of the number alongside the singers Rahul Sipligunj and Kaala Bhairava. The show was very instrumental in helping secure working visas for their team to be able to come to the U.S. to be a part of the performance," he said.
"In late February, we were informed that Ram Charan and N.T. Rama Rao Jr. would be attending the Oscars, but they did not feel comfortable performing the live number on stage. The change was brought on because of their other professional commitments and the limited amount of time to rehearse," he added.
For the unversed, while Ram was already in the US in February, Tarak landed in Los Angeles a little later owing to the shoot schedule for his upcoming film.
"The original number was workshopped and rehearsed for two months and was shot over a period of 15 days. The Naatu Naatu performance for the Oscars was rehearsed in Los Angeles with professional dancers for a total of 18 hours of rehearsal and one 90-minute camera blocking," he added.
Although it would have been a delight to see the two stars perform, their absence did not detract from the overall success of the performance.