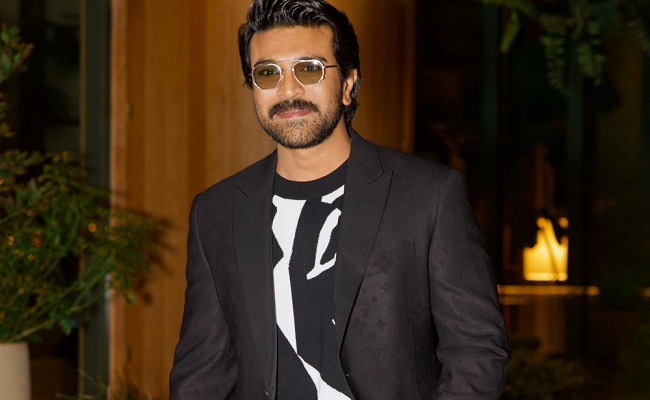 In a heartwarming gesture, Bollywood actor Ranbir Kapoor has pleasantly surprised the Adipurush team with his remarkable generosity.
According to reports, Kapoor has gone above and beyond by purchasing 10,000 tickets for the highly anticipated first day of the film.
It is reported that Kapoor's selfless act aims to give underprivileged orphan children the opportunity to experience the magnificence of this cinematic masterpiece.
Following in Kapoor's footsteps, acclaimed Telugu producer Abhishek Agarwal has also purchased an equal number of tickets for a noble cause.
Reports suggest that Agarwal's philanthropic endeavor will benefit the elderly in old-age homes and students in government schools.
Now there are rumors that RRR actor Ram Charan, set to star in the highly anticipated film Game Changer, is also joining this noble cause.
If the reports are true, Charan is expected to buy 10,000 tickets and distribute them among underprivileged children as well as his dedicated fans.
The overwhelming support from the entertainment industry is anticipated to generate increased curiosity and excitement for Adipurush.
This remarkable gesture of celebrities purchasing tickets for charitable purposes is likely to captivate the interest and enthusiasm of their fans and movie enthusiasts in general, surpassing any previous promotional endeavors for the film.
Scheduled for release on June 16, Adipurush has set an ambitious goal of achieving Rs 100 crore in global box office collections on its opening day.
If the film lives up to the immense promise showcased in its recent second trailer, experts anticipate that it will surpass the monumental milestone of Rs 1,000 crore, firmly establishing itself as an extraordinary success.
For the film's lead actor Prabhas, Adipurush holds great significance as he aims to deliver a resounding blockbuster after the lukewarm reception of his previous movies, Saaho and Radhe Shyam.
He is poised to create a lasting impact and enthrall audiences with his performance in Adipurush, reclaiming his position as a dominant force at the box office, with the industry wholeheartedly supporting him.