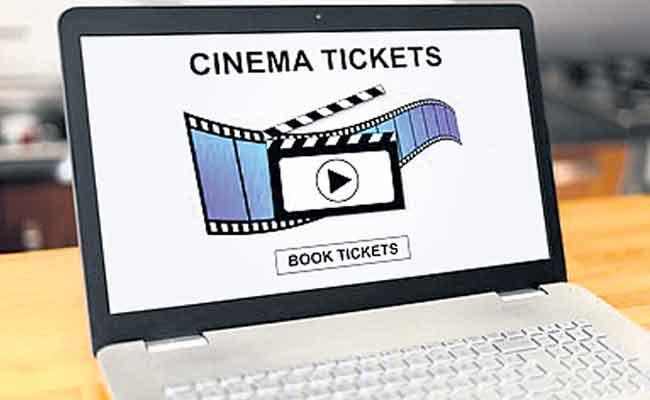 The Andhra Pradesh government has finally come out with the order to sell the cinema tickets through its online portal YourScreen to make cinema viewing affordable to the common man, without the burden of additional charges.
Disclosing this to the media on Wednesday, AP Film, TV and Theatre Development Corporation managing director T Vijay Kumar Reddy said hereafter, cinema tickets would be sold only as per the rates prescribed by the government and the black-marketing of tickets would come to an end.
He said APFTTDC would operate YourScreens portal on which the audiences can purchase cinema tickets at the prescribed rates without any additional burden.
"While one has to pay an additional amount of Rs 20 to Rs 25 towards service charges in the existing online booking platforms, it will be only Rs 1.95 paisa towards platform charges in YourScreens. This will reduce the burden on the audiences," he said.
Reddy pointed out that the government had decided to introduce the online ticketing system only as per the request of the Telugu film industry representatives and after discussing with various sections including distributors, exhibitors and service providers.
However, the MD said, those theatres who have an agreement with other online portals, could continue to follow the agreement. However, as per the existing GO, the theatres could sell only 50 percent of the tickets through these portals.
But, the theatres should provide the facility to the audiences to buy the tickets on the platforms of their choice, including YourScreens.
"They cannot say that the customers should buy tickets only through the existing portal," Reddy said.
He allayed the apprehensions of the theatres that they might not get the money from the government on time on online ticketing system.
"As per the MoU, the money due to be paid to the theatres would be credited on the same day of the ticket sales," he said.