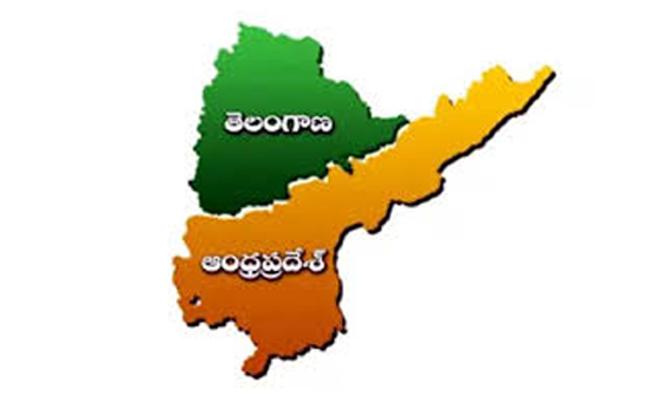 Even as the two Telugu states of Andhra Pradesh and Telangana are agog with speculations over the possibility of going for early elections, there is yet another speculation doing rounds in the media circles: about increase in the number of assembly seats.
According to these reports, the Centre has suddenly decided to consider the long-pending issue of increasing the assembly seats in Andhra Pradesh and Telangana as mentioned in the AP Reorganisation Act.
As per the act, the number of assembly seats in Telangana would have to be increased from present 119 to 153 – an increase of 34 seats at the rate of two assembly segments in each of the 17 Lok Sabha constituencies.
Similarly, in Andhra Pradesh, the number of assembly seats would go up from the present 175 to 225, an increase of 50 seats – at the rate of two assembly seats each for 25 parliamentary constituencies.
Reports said the Union law ministry had asked both the state governments to send "administrative report" on the proposed new assembly segments in their respective states, so that a bill could be introduced in the next Lok Sabha elections.
One doesn't know how far this speculation is correct, but the possibility cannot be ruled out, as the Bharatiya Janata Party sees an opportunity to come to power in Telangana if the number of seats goes up in the state.
In fact, till last year, the Centre did not evince interest in fulfilling the promise made in AP Reorganisation Act, as the BJP would not get any benefit from increasing the number of assembly seats. So, it doesn't want the ruling parties in their states to get benefit either.
In August last year, Union minister of state for home Nityanand Rai made it clear in the Lok Sabha, in a reply to a question raised by Congress MP from Malkajgiri and Telangana Pradesh Congress Committee president A Revanth Reddy, that there was no such possibility in the near future,
The union minister said as per Article 170 of the Constitution of India, delimitation of assembly constituencies in the state could be done only after the next census to be conducted after 2026.
"Since the next census would be done only 2031, there is no possibility of increasing the assembly seats till then. The delimitation of constituencies would be done only on the basis of population as per 2031 census," Nityananda Rai said.
But now, the BJP feels it can take advantage of the situation in Telangana and come to power if the number of assembly seats is increased. Since the Centre cannot take decision only for Telangana, it is compelled to increase the seats in Andhra Pradesh, too, on the pretext of fulfilling the promise made in AP Reorganisation Act.
The Centre obviously won't mind if the decision doesn't help the saffron party but helps YSR Congress party led by Jagan Mohan Reddy, as he is friendly with the Centre.