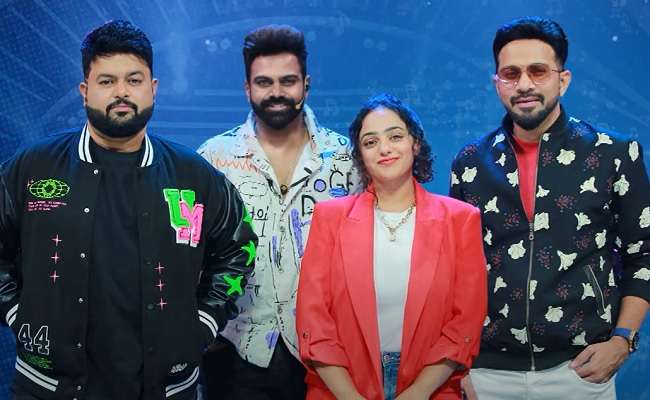 Indian Idol Telugu being streamed on Aha has emerged a blockbuster talent hunt show, with actress Nitya Menon, music composer Thaman and singer Kartik as its judges.
When all was going well, it seems a fiery argument happend between Nitya and Thaman over a constant Maruthi in connection with performing performing the number Yevondai Nanigaru from MCA during the Double Dhamaka special.
While Maruti, who was paired with Sravana Bhargavi, received huge applause by Karthik and Nitya for performing the song, Taman disagreed with the other two judges, which later turned into a squabble between Taman and Nitya.
Sources said Nitya also got furious with Kartik who supported Maruthi until then, acted as if he was notwithstanding Nitya's decision. All eyes are now on the show as to where the dispute between the trio would lead to.