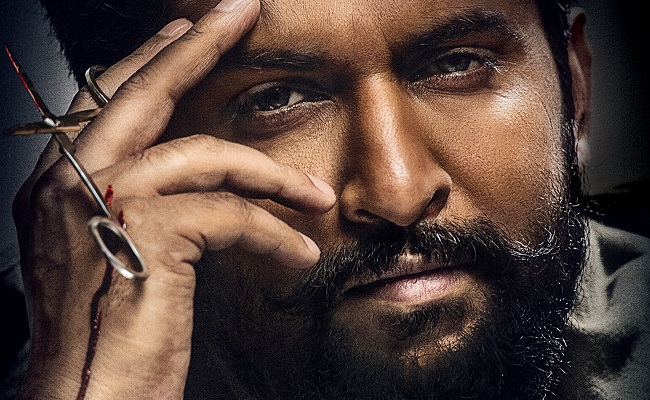 Nani's V was just days away from hitting the marquee when the pandemic enforced lockdown of movie theaters.
OTT platforms have seen this as an opportunity to bag the direct to digital rights of V. They had offered big amounts for the rights of V, but neither Nani nor Dil Raju budged.
It is practically impossible for a movie of V's scale to be released on a digital platform.
The movie has the potential of earning over Rs 30 Cr from its theatricals and another Rs 15 Cr through other venues.
Hence, the makers of V are patiently waiting for the situation to become normal so that they can plan the theatrical release in a grand fashion.
When would be the ideal time to release V? If the buzz is to be believed, Dil Raju is eyeing at Christmas season as the coronavirus scare is expected to vanish by then.
Also, Christmas time has proved lucky for Nani who scored his career's biggest hit MCA during that season. It was also bankrolled by Dil Raju.
In fact, Nani had planned to release his Shyam Singha Roy for Christmas before Coronavirus shattered all of his plans and movie schedules.