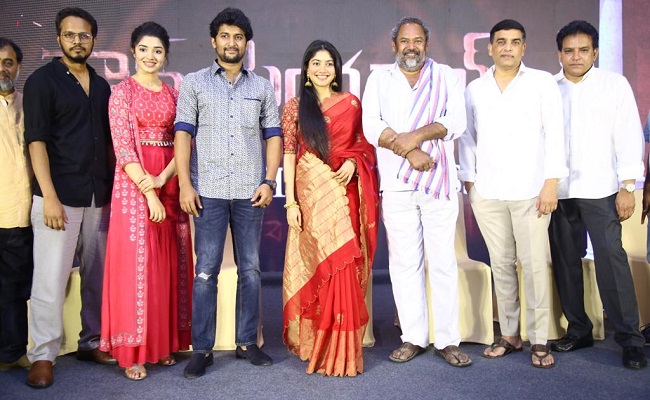 Natural Star Nani's Shyam Singha Roy had a good first weekend at the box office.
R Narayana Murthy attended the film's success meet as a Special Guest and heaped praise on the team. He called Nani the Aamir Khan of Tollywood.
"Nani is Telugu Aamir Khan. He is a mind-blowing perfectionist, a wonderful actor. His personality looks small but the impact is superb. When he is fighting at the Kaali Maa, I could not stop slapping. He is an action hero there and is an emotional hero in the climax. Salute to his performance," R Narayana Murthy said.
"I was stunned by his getup as Shyam Singha Roy. I came to know he designed the getup himself. I am proud of his acting. I felt like he is another NTR, another Shivaji Ganeshan, and another ANR. Shyam Singha Roy came as a big relief for the industry," he added.