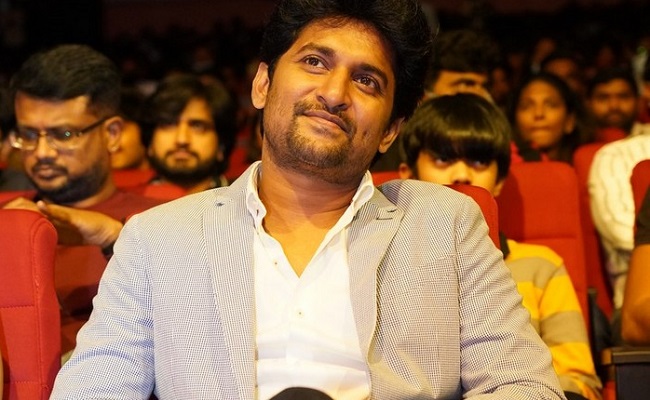 Nani is not leaving any stone unturned for "Shyam Singha Roy", his first pan-South Indian release. The film is also the most expensive project in his career.
After doing aggressive promotions in Telugu, he is now touring other states in South India and doing all the campaigning.
"Pushpa" and "Spider-man: No Way Home" are getting all the media attention and social media buzz.
So, he needs to go the extra mile to bring the hype around his film. That is what Nani is doing.
"Shyam Singha Roy" has generated buzz with its teasers and trailers. But that is not enough.
His film will have to compete with biggies at the box office. Nani has a big challenge this time and he is not resting to promote the film.
It is also a test for him as "Shyam Singha Roy" is the first theatrical release for Nani in the last two years. He needs to prove again that he could bring the audiences to the theaters.
The positive sign for him is that audiences are not at all hesitating to watch films in the theaters.