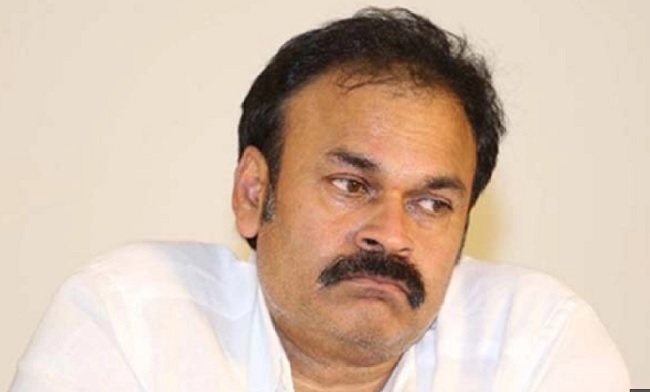 Actor Naga Babu once again is facing severe criticism for his irresponsible tweets. He regularly runs into controversy with his social media posts.
Ironically, he has also received flak from even mega-fans this time as he made a tweet in the similar fashion of Ram Gopal Varma about coronavirus and god.
In a tweet, he asked all the believers of god to check if they can survive the outbreak even after praying at mass gatherings in temples and places of worship.
He said that if they are safe and healthy, then it is the greatness of God, if not corona is great than the god.
"The promise of the divine is but an illusion," he ended his tweet.
However, not a single person supported him in this tweet. "You are behaving worse than Kathi Mahesh," one follower responded to his tweet.
Another one commented, "no wonder that Narasapuram people had rejected you."
దేవుడి భక్తుల కి నా ఛాలెంజ్.ఎక్కువ గా గ్రూప్స్ గా వుండొద్దు అని ప్రభుత్వం వారి సూచన..సో మీకు దేవుడి మీద నమ్మకం ఉంటే మీ ప్రార్ధనాలయాలకి గ్రూప్స్ గా వెళ్లి పూజలు ,ప్రార్ధనలు,prayers చెయ్యండి.ప్రసాదాలు, తీర్థాలు,స్వీకరించండి.సేఫ్ గా ఉంటే దేవుడు గొప్ప తేడా అయితే కారోన వైరస్ గొప్ప

— Naga Babu Konidela (@NagaBabuOffl) March 4, 2020
"Omlettki Ekkuva Aritaku ki Takkuva..Nuvvu Nee Pakodi Tweetlu", another follower used harsh comments.