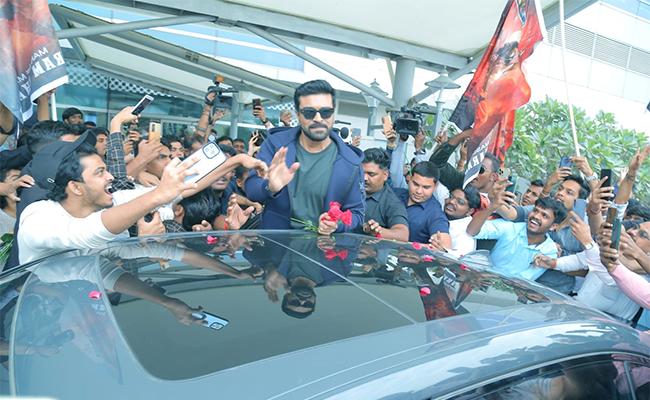 Flying back to India after the Oscars where 'Naatu Naatu' from 'RRR' marked a historic win in the Best Original Song category, actor Ram Charan, and wife Upasana in tow, landed to a hero's welcome at the New Delhi airport on Friday morning.
The couple who are expecting their first child soon, were welcomed enthusiastically by the waiting swarm of fans and media personnel.
Even as they were mobbed by the waiting crowd, Ram Charan carefully steered his wife to the waiting vehicle.
Before leaving the airport, Ram Charan spent a few moments with the waiting media teams. Watched by his doting wife, Ram Charan painstakingly answered media's questions in Hindi.
"It's not our song. 'Naatu Naatu' is the nation's song. Your love has taken it to the Oscars and given it a chance to win there," Ram Charan said.