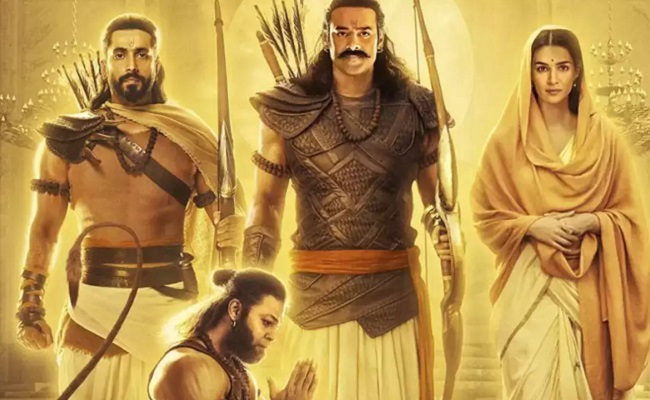 The price of theatrical rights for Telugu cinema is rising by the day. Now, all eyes are on Adipurush starring Prabhas and Kriti Sanon.
"Mythri Movies Distribution company has secured the rights with a non-recoverable advance of 50 crores and a recoverable advance of 10 crores, making it one of the biggest deals in recent times," says a source.
Initially, it was expected that Dil Raju would take over the distribution in the Nizam region. However, there has been a surprising twist. Dil Raju has stepped back, leading to speculation about the reasons behind this decision.
Expanding beyond Nizam, the film has also struck lucrative deals in various areas of Andhra.
With a non-recoverable advance of 55 crores and a recoverable advance of 15 crores, the movie has sealed its business in East, West, Krishna, Guntur, and Nellore regions.
Usha Pictures in the West, UV in Guntur, and V-3 in Krishna District are among the companies that have acquired the distribution rights. However, negotiations are still pending for Vizag and Ceeded areas.
Considering the distribution ratio of 70:60:25 for Andhra, Nizam, and Ceeded respectively, the film has already recouped a substantial 155 crores.