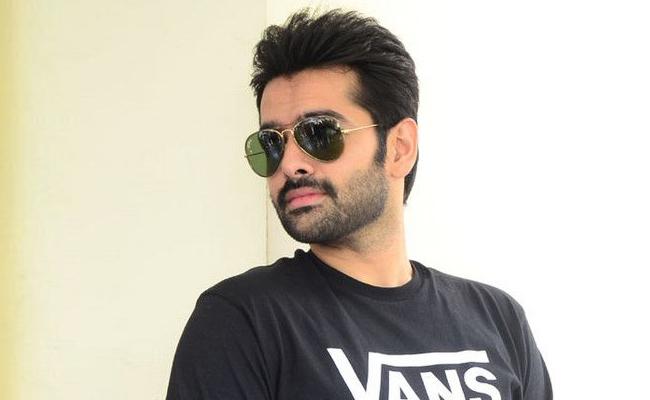 Ram Pothineni who occasionally posts 'random thoughts' has now tweeted against Andhra Pradesh Chief Minister YS Jagan Mohan Reddy since the state government is tightening the noose against Ramesh Hospitals.
Before you think that he got the guts to question the government, here's the truth.
Ram is the son of Pothineni Ramesh Chowdhary's (the chairman of the hospital) brother. His interest is here only to save the skin of his uncle.
A fire accident in Swarna Palace, a hotel turned into a COVID19 quarantine center and run by Ramesh Hospitals in Guntur, killed 10 people.
As soon as the government ordered an inquiry, Pothineni Ramesh Chowdhary is in absconding.
If we talk in Ram's movie language, what do we call a person who runs away and hides in a place? A hero or villain? If Ramesh Chowdhary and his hospital didn't commit any wrong, why did run away like a villain?
Among the 31 patients who were undergoing the treatment at the Swarna palace, 26 had tested negative for coronavirus. Then why did the hospital keep them? Can Ram throw the light on this?
The experiences of the patients are enough to say who is telling the lies.
By tweeting that a conspiracy is plotting against YS Jagan, he thinks that he's smart and he must understand the CM knows very well the real identities and schemes behind the mask.
No wonder Ram is already facing the trolls over his tweets. Why don't you respond to all incidents that happen in Telangana and Andhra Pradesh, why this selective rage because the hospital belongs to your relatives?
The trolls question. "Corona Undi Ani bayapadi cinema releaselu, shootinglu apesina ismart shankar, neeku enduku ee avesham. Corona taggaka neat gaa shootinglu chesukunduvule," one comment read.
Written By Kiran Sharma