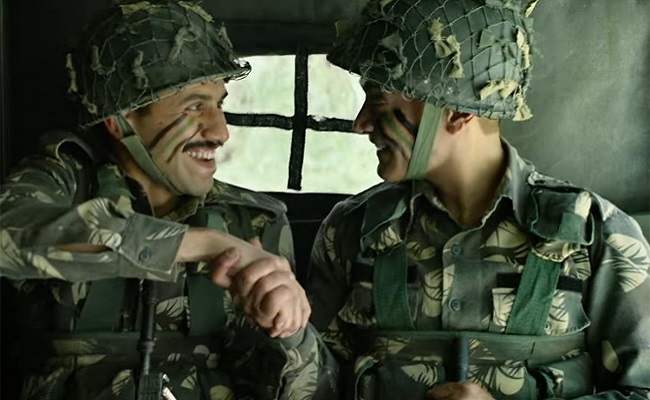 Laal Singh Chaddha is the film that has seen the light today in theatres. This is the remake of the Oscar Award winning film 'Forrest Gump' (1994). Yes, it's remade and released after 28 years. There was no initial buzz on this film in spite of heavy promotions from the production team and the actors.
After the morning show, the major chunk of the talk seems to be between average and disastrous.
Taran Adarsh, the popular critic, who is known for pushing even an average film to the next level with his reviews, gave two stars for 'Laal Singh Chaddha' and mentioned- "#AamirKhan's comeback vehicle #LSC runs out of fuel midway… Lacks a captivating screenplay to enthrall you [second half goes downhill]… Has some terrific moments, but lacks fire in totality".
This is infact a big jolt for this film which may kill the interest of the audience to watch the film, for those rely on Taran's reviews.
India Today wrote- "The worst thing about Laal Singh Chaddha is Aamir Khan'' and continued to write- "Aamir Khan's pet project, Laal Singh Chaddha, hits the theatres today, August 11. It is an official Hindi adaptation of Tom Hanks' Forrest Gump. If you manage to remove that information from your mind, you might just like the film".
This means that it's a badly made remake but sounds ok for those who are not exposed to the original.
Filmy Duniya writes- "Amid #BoycottLalSinghChaddha call given by the people, film is reported to be super flop at the box office"
IMDb Rating of the film after the morning show is 4/10.
First Post wrote- "A remake that does some things better than Forrest Gump, some things mindlessly worse. The primary differentiation between Forrest Gump and Laal Singh Chaddha is that Forrest was driven mostly by his instinct to follow commands, Laal's actions are led far more by his devotion to Rupa"
The film opened up with mixed reviews on a whole from the audience at the theatres as well.
But on the other hand- IANS, DNA, Outlook have given 3.5 stars and there are some reviews with 4 stars as well.
On a whole the film received mixed reviews in both extremes. We have to see how this low buzz film is able to handle these mixed reviews and swim ahead in the days to come.
Aamir Khan and Kareena Kapoor played the leads while Naga Chaitanya performed in an important role. Advaith Chandan directed the film while Atul Kulkarni adapted the original to Hindi with his writing.