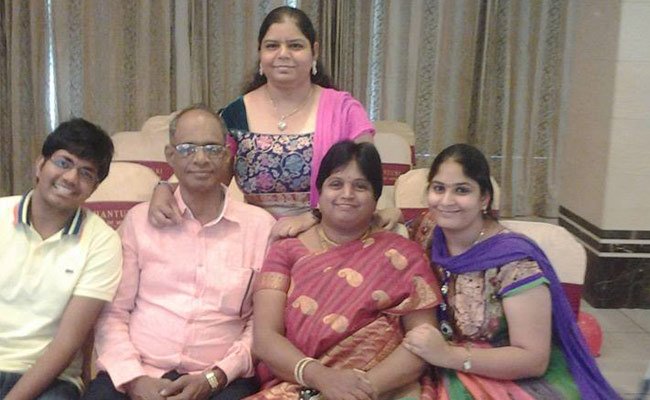 Popular mimicry artiste V Harikishan, who staged thousands of shows mesmerised audiences with his imitations of film personalities, died of kidney related aioments on Saturday.
He was 57 and is survived by his wife and two sons. He had been on dialysis for quite some time.
Born on May 30, 1963, Harikishan started Mimicry at the age of eight by imitating his teachers and relatives at home and then began imitating celebrities, cricketers, political leaders and film stars. He gave his First performance at the same age on January 12, 1971.
Like many other mimicry artistes, Harikishan also gained inspiration from mimicry maestro Nerella Venu Madhav who became his role-model.
Though Harikishan became a teacher of Mathematics and Physics at the All Saint's High School, Hyderabad, he quit his job and dedicated his whole time for Mimicry.
Mimicry Hari kishan worked as lecturer in Department of Mimicry in the Potti Sri Ramulu Telugu University, Hyderabad. He gave over 10,000 shows from 1971 allover the world.
He has established World Record in Mimicry on 24th March, 2000 by imitating 100 human voices in one hour and was awarded the title of 'Sata Kantha Dhvanyanukarana Dureena'.
He gave scientific demonstrations in voice manipulation, frequency, pitch, variation, modulation, diction which matter a lot while performing.
He recreates scenes from Jurassic Park and Anaconda, EVIL DEAD, Mecannas Gold, Mummy, Mummy Returns Etc., using his vocal chords and give you the feeling that you are watching one of Spielberg's greatest hits.
He also anchored 'Navvite Navaratnalu' a show on ETV.