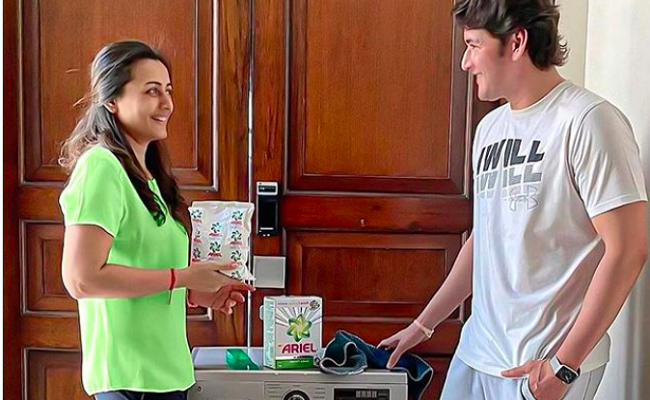 Instagram has become a new platform to earn money for the celebrities. More the followers more the money.
This is why actresses and actors have now addicted to Instagram and posting messages and photographs regularly.
Actresses are increasing their followers by posting hot pictures.
Until now, Mahesh Babu has earned money by acting in ad commercials and endorsing brands.
During this corona crisis, he has now also joined the celebrities who promote brands on Instagram for money. Each post of a brand on Instagram fetches the celebrity lakhs of rupees.
On Sunday, Mahesh Babu and his wife Namrata featured in the Instagram ad post of washing powder.
Mahesh Babu is seen in casual shorts while his wife Namrata is spotted holding the brand at the washing machine in their residence.
Mahesh Babu and Namrata together have nearly 7 million followers on Instagram.
Same is the case with Naga Chaitanya and his wife Samantha. They too had endorsed the same washing power brand and posted a similar picture.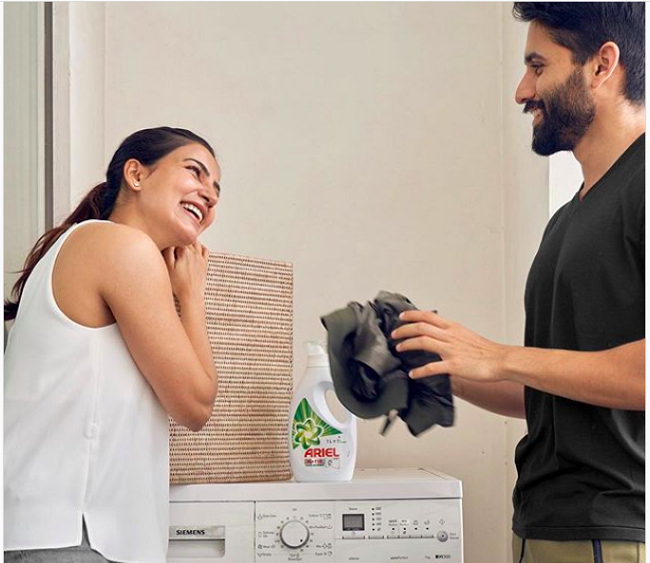 Samantha has whopping 10million plus followers on Instagram while her husband Chaitanya just 8 lakh followers.
CLICK HERE!! For the In Depth Updates on all the OTT Content