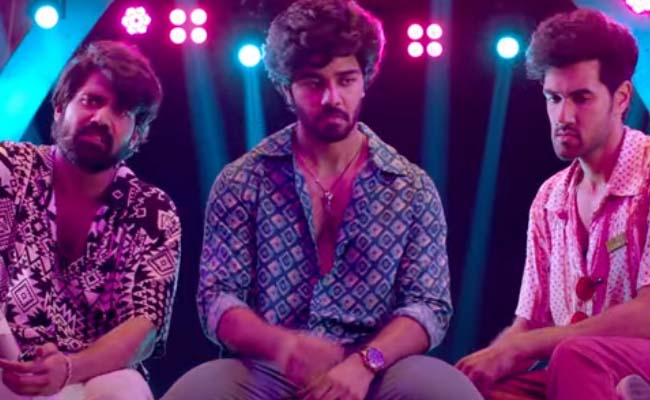 The trailer for "MAD," directed by Kalyan Shankar, has been released. It appears to promise a hilarious treat for the target audience, primarily the youth.
Bheems Ceciroleo's background score is engaging, and the dialogues are filled with humor. S. Naga Vamshi presents this film, starring Narne Nithiin and Sangeeth Sobhan in the lead roles.
The cast also includes Ram Nithin, Sri Gouri Priya Reddy, Ananathika Sanilkumar, Gopikaa Udyan, along with co-stars Raghu Babu, Racha Ravi, Muralidhar Goud, Vishnu, Anthony, and Srikanth Reddy, all contributing to this humorous and youthful experience.
'Jathi Ratnalu' director Anudeep is also seen in the trailer delivering a funny line.
The film is produced by Haarika Suryadevara and Sai Soujanya. It remains to be seen how these amusing moments in the trailer translate into a successful full-length film on screen.
"MAD" is scheduled for release on October 6th.