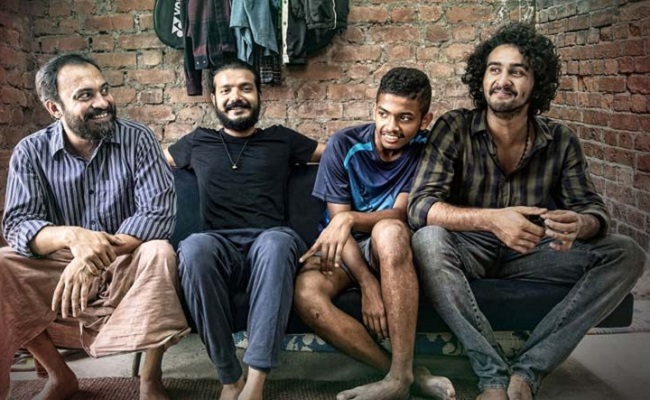 OTT platforms have been the blessing in disguise of people across the globe during this lockdown.
There are numerous movies and shows that are currently streaming on various over-the-top media services.
People are getting confused about what to watch with so much content available. It is hard to pick good movies from so many films and shows that are available.
We are here to help. We are bringing a special feature called Lockdown Reviews in which we would suggest good movies and shows that are currently streaming online.
Malayalam Cinema industry is the best when it comes to content rich films. No wonder, every alternate Malayalam film's remake rights are being bought by our frontline producers.
Driving Licence: It is easily the best all-round Malayalam film in recent times. Directed by Lal Jr., this film features Prithviraj Sukumaran and Suraj Venjaramoodu in lead roles.
It has a simple storyline in which a film star and his dire hard fan are at loggerheads due to circumstances. Both the lead characters are right in their own way that we will be left puzzled of whom to root for.
It is well-written and brilliantly directed with nice dose of humor. Top notch performances of Prithviraj and Suraj are its driving force.
The beauty of this film lies in the penultimate sequences and the climatic episode that will warm your heart. It is a clean film that can be watched with your family. Driving Licence will be remade into Telugu shortly.
Let us know who would be the best bet for the playing the protagonists characters in Telugu version.
Streaming On: Prime Video
Kumbalangi Nights: This film is a little known gem from the Malayalam industry. It is not as popular as movies starring Mohan Lal and Prithviraj Sukumaran, but it is one of the best feel good films in recent times.
It is a dramedy that revolves around four brothers and their bonding. Fahadh Faasil, Shane Nigam, Soubin Shahir, Mathew Thomas and Sreenath Bhasi excelled with their performances in this film directed by Madhu C. Narayanan.
It has a beautiful soundtrack and the cinematographer has done a commendable job. Not all films capture life as beautifully as Kumbalangi Nights. Watch now and thank us later.
Streaming On: Prime Video