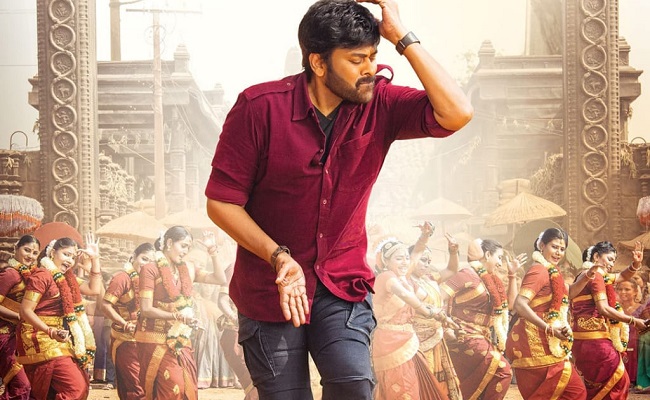 The first single from the film 'Acharya' is released today. The song is "Lahe Lahe" and here is the instant feedback on the first listening experience.
Ramajogayya and Manisharma are known for delivering the superhit song on Lord Shiva "Sada Shiva Sanyasi" long ago. The lyricist became more famous with that song. The lyrical depth with devotional fervor is observed well in that song along with the soul filling composition and rendition.
But that seems to be totally different. The context chosen here is the chemistry between Lord Shiva and Parvathi. The concept zeroed is to express it in a folk style lyrics. Idea is good but it takes time to penetrate into the hearts. It cannot give any feel in the first listening as the musical treatment is mediocre. It sounds forced to ears and mind instantly but goes well after listening thrice.
The lyrical sense is commendable with an impressive indirect message at the end.
Though seems to be partly inspired from "Gouramma Nee Mogudevaramma" of the 1960s film Moogamanasulu, this stands unique in its style.
Had this "Lahe Lahe" been in a small film it would have gone unnoticed due to its weak musical treatment. But this proves to be a renowned song shortly with the stardom of Chiranjeevi.
It is needless to say that Chiranjeevi looks mesmerizingly handsome with slim fit posture. The way he is seen practising the dance movements remind us of vintage Chiranjeevi. Needless to say, he is looking far younger and handsome than that of his look in Khaidi 150.
So all said and done, this Lahe Lahe will be pulled with mega power.