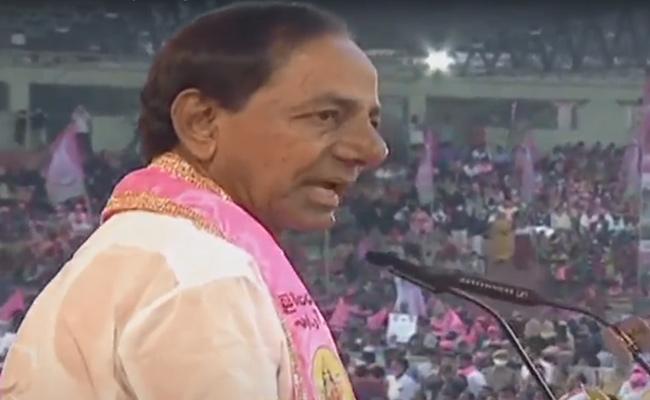 The sudden appearance of a flex board in Vijayawada, hailing the launch of Bharat Rashtra Samithi by Telangana chief minister K Chandrasekhar Rao within hours of him announcing the renaming of the party, had become a talk of the town the other day.
So much so that YSR Congress party general secretary and advisor to the Jagan Mohan Reddy government Sajjala Ramakrishna Reddy had to make a comment on Sunday that his party won't object to the BRS contesting Andhra Pradesh elections.
He also went to the extent of saying that the YSRC would consider if KCR comes up with any concrete proposal for an alliance in the next assembly elections in Andhra Pradesh.
In the same breath, he said the YSRC does not have any interest whatsoever in contesting in other states.
However, the BRS appears to be having its own plans to expand its footprints in Andhra Pradesh.
Sources said KCR had decided in principle to have a party office in Andhra Pradesh and take up the party operations sooner or later.
Interestingly, KCR is learnt to be preferring Vijayawada, rather than Visakhapatnam, for the commencement of his operations of his party, since he is under the impression that Amaravati will continue to be the state capital.
There are reports that KCR has identified about 1,000 square yards of land closer to Inner Ring Road at Jakkampudi near Vijayawada. The BRS leaders have already zeroed in on the location.
It is learnt Telangana minister Talasani Srinivasa Yadav would be coming to Vijayawada on December 18 and 19 to finalise the place and get it registered in the name of BRS.
The BRS chief is also planning to appoint district committees of the party in Andhra Pradesh in January. If everything works out, KCR himself will visit Vijayawada to lay foundation stone for the BRS office, sources said.