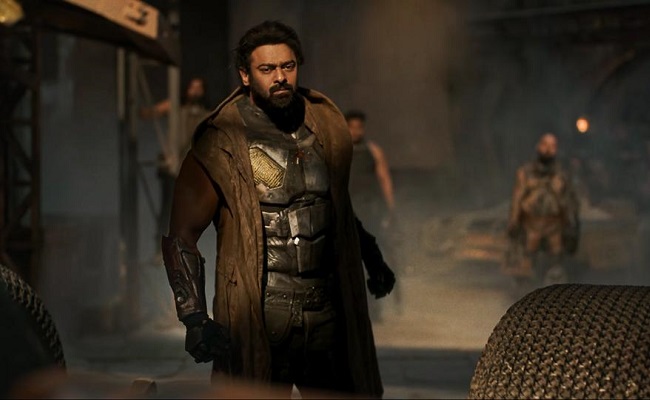 Prabhas and Nag Ashwin's high-budget sci-fi actioner Kalki 2898 AD grabbed the attention of the global media, after its glimpse which was unveiled during the Comic Con Event received a terrific response.
Unfortunately, recently an unofficial picture of Prabhas on the set of Kalki 2898 AD emerged on the internet, leaving the makers of the movie discontented.
They requested fans not to circulate the picture or disclose any other details of the movie on the internet.
Leaving no stones unturned, Vyjayanthi Movies is said to have dug deep and unraveled the culprits behind this unfortunate leak.
It is heard that the identified employee was fired by the company. Besides, Vyjayanthi Movies is said to have filed a defamation suit against the well-known VFX company in question and an FIR was filed against the responsible people.
As fans and movie buffs eagerly anticipate more information about this most expensive project in India, the creators of the movie are on high alert to prevent further leaks.