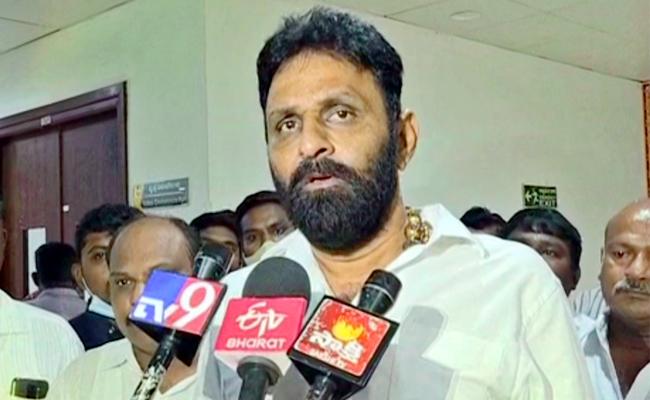 After senior YSR Congress party leader and state assembly speaker Tammineni Sitaram, it was the turn of former minister and YSRC Krishna district president Perni Venkatramaiah alias Nani to take a dig at the ongoing Mahanadu, the biennial conclave of the Telugu Desam Party at Ongole.
Speaking to reporters on Saturday, Nani made sensational comments about Mahanadu.
Reacting to the discussions and resolutions being adopted at the TDP meeting, the former minister wondered whether it was Mahanadu or a cabaret show.
"What is going on in Mahanadu? Party president N Chandrababu Naidu is making the women leaders of the party to abuse the YSR Congress party and chief minister Y S Jagan Mohan Reddy in filthy language. Are they discussions or cabaret shows?" he asked.
Nani said Naidu and his family had no moral right to organise Mahanadu at all. He had usurped the party from NTR family and was projecting himself as the party president, betraying the people's faith, the former minister said.
He rejected the allegation of the TDP leaders that the Gadapa Gadapaku Prabhutvam programme was a flop and hence, the ministers have taken out the bus yatra.
"Both the programmes are different. The Gadapa Gadapaku Prabhutvam is a continuous process and it would go on for a long time," he said.
It may be recalled that Tammineni on Friday described the ongoing Mahanadu as "Vallakadu" (graveyard). He said the TDP's chapter was closed and there was no point in holding meetings now.
"What the TDP is doing at Ongole is not Mahanadu, but Vallakadu. That party is dead and the people were performing last rites for it," Tammineni said.
Stating that the opposition parties were getting trampled under the wheels of Jagan's juggernaut, the Speaker said there were no takers for TDP president N Chandrababu Naidu among the people now.