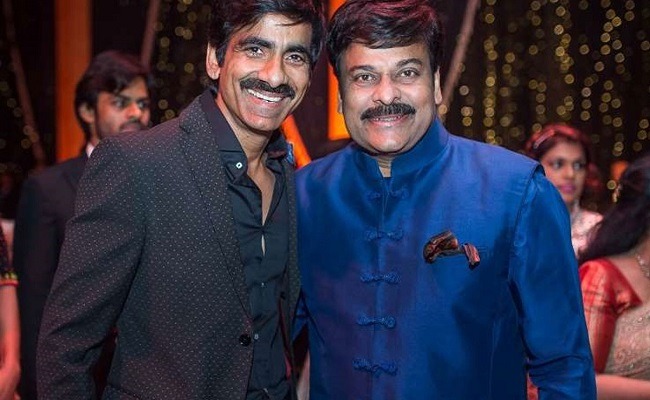 Megastar Chiranjeevi should be lauded for being in the big league even at this age. He is almost competing with many of the young heroes in pulling the attention of the media and audience with his films.
He is also looking fit and firm on screen. But there is a talk about him that is spreading.
After the failure of 'Acharya' there was a big talk on its content. Koratala Shiva strived for quite a long time and got the script okayed.
But as the time has come to begin the shoot it seems that Chiranjeevi suggested Shiva Koratala to include a dance with Ram Charan.
Though Shiva tried to convince that it wouldn't fit into the flow of the story, Chiranjeevi advised to change the story line to fit this demand. Moreover, he played a sentiment there that his mother wanted to see both her son and grandson together in a song.
Getting succumbed to the demands of mega power, the director changed the story completely in the eleventh hour and that was the one we watched finally. The result is evident.
Now as per the reliable source, Chiranjeevi didn't learn any lesson from 'Acharya' but demanded Bobby to include a song with Ravi Teja in 'Waltair Veerayya'.
It is heard that the story is loosely based on 1988 film 'Gharshana' in which Chiranjeevi and Ravi Teja are appearing as brothers from different mothers but of same father.
Technically, the mass song on them becomes a forced inclusion as per the director but he is unable to convince both the stars.
On the other hand Ravi Teja is also eager to dance with Chiranjeevi in the song and not bothering about the original texture of the story line.
Many are lamenting that Chiranjeevi and Ravi Teja are still in league but carrying the same old formula in their heads without updating themselves to the content requirements of the modern age.
We have to see what is in store with 'Waltair Veerayya'.