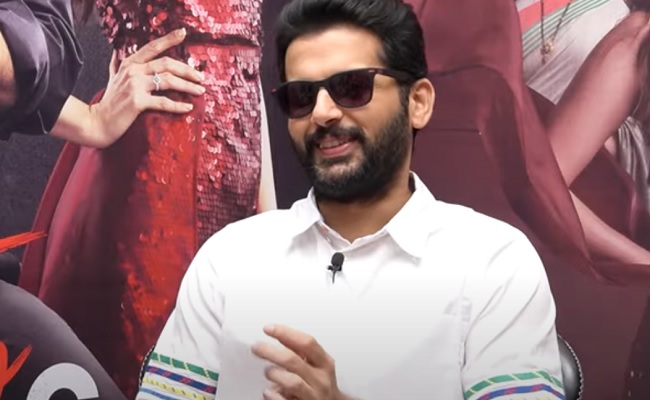 Hero Nithiin's Maestro will be streaming on Disney + Hotstar in few hours. The actor in his exclusive interview with greatandhra.com reveals that Maestro is a different experience for him.
"Playing a blind character was a big challenge for me. I have done commercial and love stories. But I did a dark comedy for the first time. Ayushman Khurana who did the original got national award. I knew people will compare with the original and I will face trolling, if anything goes wrong. That's why I put extra focus on Maestro.
I thought of doing some homework for the role. But due to busy schedules with Check and Rang De, I joined the sets directly."
Nithiin informs director Merlapaka Gandhi made few changes to suit our sensibilities.
"We are happy with the quality and outcome. But, the only bothersome is the film isn't releasing in theatres."
The makers initially approached Nayanthara, but she said no owing to some reasons.
"The film looks fresh because of Tamannaah who hasn't done such roles earlier," says Nithiin.
There will be some excitement and some tension when film releases in theatres. Nithiin says there's no such thrill feeling, due to OTT release.
Nithiin says it's a small phase and things will comeback normalcy very soon.
He made an interesting statement that he won't be doing love stories in near future.
"I too got bored doing love stories. I will do different films like Maestro. But I won't do Ishq and Gunde Jaari Gllanthayyinde kind love stories in near future."
Nithiin clarified that his next Macherla Niyojakavargam is a political based action film.
"It's not based on real incidents. It's a fiction story. So, there won't be any controversies."
The actor who was disappointed with the result of Check says he keeps on trying something different.