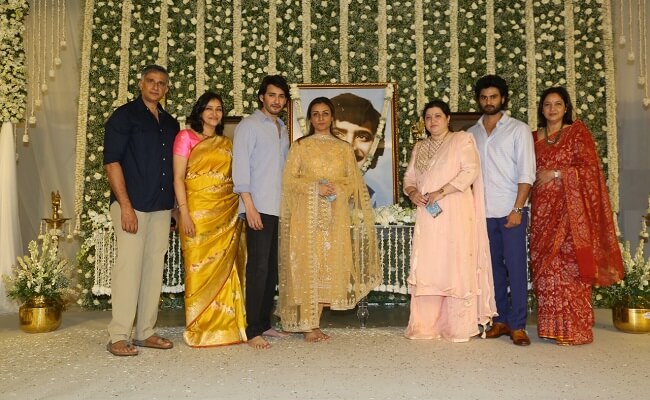 Superstar Mahesh Babu paid a heartfelt homage to his father superstar Krishna at the 13th-day ceremony. A large number of fans attended the ceremony.
Mahesh Babu turned emotional and thanked all the fans and well-wishers for their relentless support during the hard times.
The actor on the occasion said, "Nanna garu has given me a lot. And the greatest among them is your love and affection. I will always be indebted to him. He will always remain in my and your heart. I wish from the bottom of my heart that your affection and blessings will remain on me forever."
Mahesh Babu faced back-to-back blows this year. He lost his brother at the beginning of the year. This was followed by his mother's demise a couple of months ago. And most recently, his father Krishna passed away.
Let's pray to god to give strength to Mahesh Babu and his family in these difficult times!