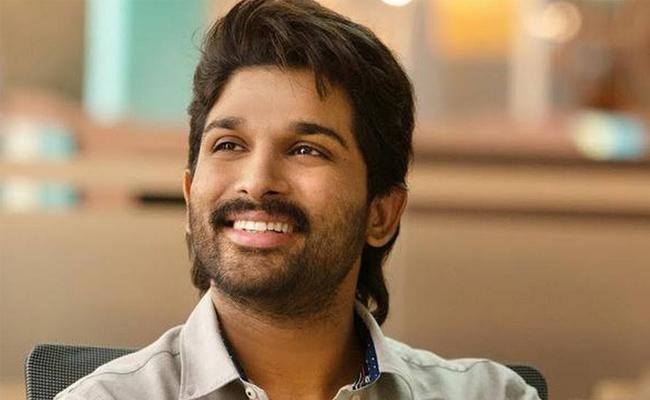 It is known that the NTR fans are making hungama on social media with the success of Bimbisara by taking the reference of Acharya.
They started a hashtag #MegastarKalyanram. It is needless to say that Kalyan Ram can never be a parallel to Megstar even if he scores a hit with every film for the rest of his entire life. The legacy of Megastar Chiranjeevi cannot be touched by anyone.
At this time, Bunny tweeted something in support of Bimbisara which ignited the emotions of some mega fans.
Here are the tweets:
- "Big congratulations to #Bimbisara team . Very interesting & an engaging fantasy film . Impactful presence by @NANDAMURIKALYAN garu . My respect for him for always bringing in new talent into the industry & attempting new kinds of films".
- "I appreciate the debut dir @DirVassishta for handling it well . Commendation to all the technicians & artists. Bimbisara : An entertainment for all age groups"
There are two ways to understand these tweets. One positive and the other negative.
Sane minds understand that there is a positive thought process from Bunny's side in posting these tweets. He might have given a feeler that no one is bothering about the social media campaign that's going on with Megastar title to Kalyanram.
His intention might be to dilute the overaction of NTR fans by conveniently ignoring them and praising their hero. In fact, mega camp cannot be really mega if it reacts to the senseless social media campaign of Toms and Dicks. Moreover, he might have tweeted
On the other hand there is another way to understand these tweets in a negative way. There is a widespread talk that the terms are not so good between Chiranjeevi's family and Allu's family as the stars from both the families have a tough professional competition.
Moreover, Bunny is in the process of coming out from the shadow of 'mega' and growing up as an 'Icon' independently. So the people who love to go with negative thoughts can understand that Bunny is welcoming the #MegastarKalyanram campaign of some social media groups.
Another point to be underlined is that he didn't tweet anything about 'Sita Ramam' though Swapna Dutt is his close friend. He intentionally tweeted about Bimbisara after the #MegastarKalyanram campaign started, by indirectly endorsing it.
Like each tongue relishes different taste, each mind loves different opinions. Pick up your choice and chew.