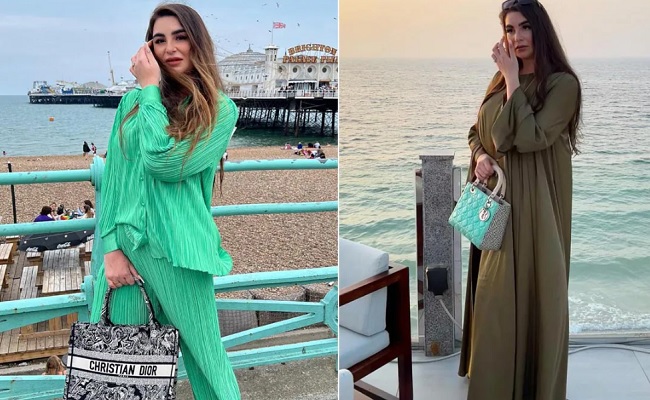 When it comes to hobbies, everyone has their own, and if shopping happens to be yours, the possibilities are endless, assuming your credit card limit is on board.
In the case of a Dubai-based housewife, her shopping habit has reached new heights, with an estimated expenditure of around Rs 70 lakhs per day. Yes, you read that correctly.
This Dubai housewife indulges in extravagant shopping, dining, and travel, splurging an impressive sum of Rs 70 lakhs on shopping alone in a single day.
Known as Soudi, this millionaire housewife from Dubai boasts a massive following on TikTok and Instagram, where she shares posts, reels, and videos from her extravagant shopping sprees.
According to DNA reports, Soudi has a particular fondness for designer bags, flashy cars, and luxurious destinations.
Together with her husband Jamal Bin Nadak, they embark on frequent exotic vacations and lavish getaways. Jamal is the driving force behind Soudi's lavish lifestyle and extravagant spending.
Recently, the couple visited the Maldives and Seychelles, with frequent trips to London. Soudi has expressed her desire to visit Japan in the future.
She revealed that her favorite designer is Dior, while her husband has a penchant for Hermes. The couple also enjoys owning matching cars, and Jamal has previously gifted Soudi a Birkin bag and two cars.
Soudi's love for shopping extends to designer clothing and manicures, easily spending around Rs 14 to 15 lakhs on each shopping spree.
Soudi and Jamal lead a luxurious life, delighting in surprising each other with lavish dining experiences, exquisite outfits, and expensive gifts.