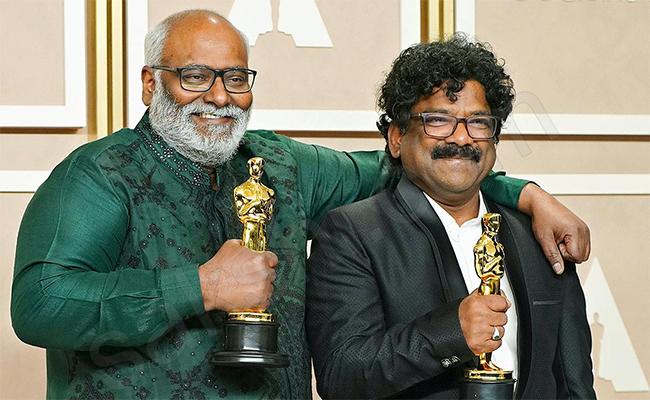 There is a talk that is making rounds in the film nagar. It seems that a group of writers when met at the Writers Association office, discussed among themselves that a top lyricist is not in the right mood for quite a few days.
Going into the details, they shared that the reason for the lyricist's bad mood is his fellow lyricist Chandrabose winning the Oscar award.
When a writer in the group responded that it cannot be so as he tweeted about it, the other writers said that it was a dry emotionless tweet which is in fact like a news report but not the sharing of true happiness.
He didn't even write anything after that when many of the other lyricists were in celebration mode.
A writer in the group also mentioned that the lyricist in discussion here has been praying for a National Award for quite a long time but didn't get any till now.
Meanwhile, his colleague who wrote lyrics for a banger won the Oscar, the ultimate award which doesn't happen so easily. So, his envy has a reason.
"Not every writer expressed his happiness. There may be many others who feel envious of Chandrabose. But this lyricist is someone who burns the most as he feels he is his closest competitor. Knowing him I am saying", said a writer in a lighter vein.