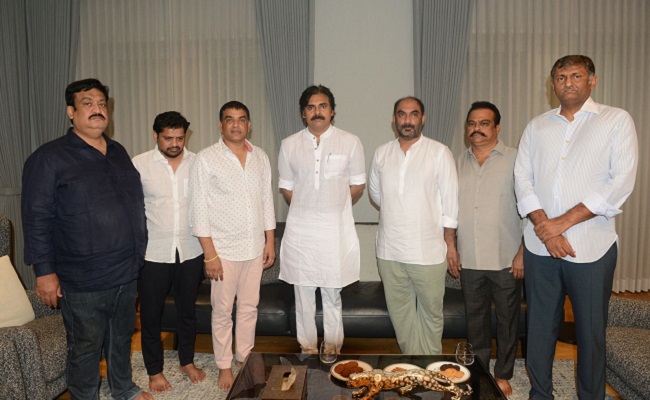 Some Tollywood producers who are playing a double game between Minister Perni Nani and Pawan Kalyan have released wrong feelers in this industry.
The Tollywood producers met Pawan Kalyan after finishing the meeting with Perni Nani.
It was later said by a couple of producers that Pawan Kalyan advised them to forgive Posani Krishan Murali though they said that they would take disciplinary action on him.
We got the inside information from a reliable source that there was no topic of Posani at all with Pawan Kalyan.
All that happened is that the producers requested Pawan Kalyan not to disturb the film industry's talks with the government with his speeches.
To this Pawan Kalyan also responded positively saying 'sorry' and also assured that he would never put finger on this topic. That's all.
Other than this nothing was discussed about Posani with Pawan Kalyan.