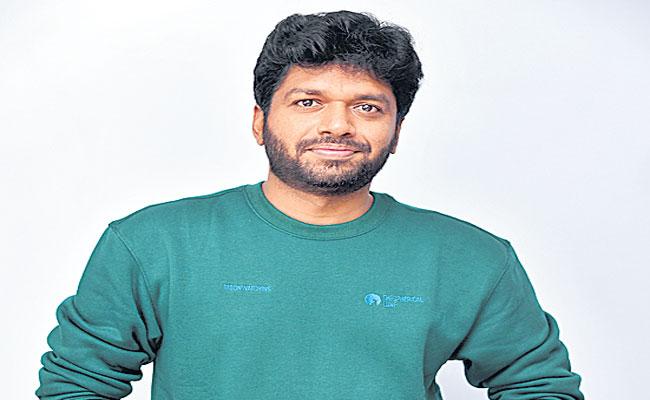 Director Anil Ravipudi has his own style in making films. Known for making hilarious family entertainers that will appeal to major sections, Anil Ravipudi is presently making F3. The director on his birthday gave exclusive interview to us.
Anil Ravipudi who appeared in cameos says he doesn't have much interest in acting.
"I don't have any plans of becoming a full-time actor in near future. My complete focus rights now is on direction. However, I'm okay with cameo appearances."
Usually, most of the people like to spend time with family or going out for holidays on birthdays. But, that's not the case with Anil.
"I'm shooting for F3 on my birthday as well, which is the happiest thing for me. The shoot has been progressing with cheerful atmosphere for last 2 months or so. My intention is to entertain audience completely. The output has come far better than we predicted."
There is huge anticipation among family audience for F3. Even industry too is waiting eagerly for a perfect family entertainer.
"F2 definitely created a magic among family audience. There is craze among family audience for F3. We will surely entertain them much more, this time with F3.
It would have been third back-to-back Sankranthi, if F3 comes for the festival.
"There are many big films releasing for the season including RRR and I too didn't want to lose revenue in the heavy competition. Those films too needed the space. I feel coming solo is a better idea. We are not in a hurry. We wanted a wide release for the movie. If it comes in right time and right slot, revenues will be huge."
The director usually completes his films within 6 months. But, it's taking long time for F3, due to the pandemic.
"I didn't take much time for Mahesh Babu's Sarileru Neekevvaru as well. However, I have been spending huge time on F3. It's been nearly one and half years, since I started the project. I take it in a positive way. I indeed got to polish the script."
There are lots of doubts regarding F3 and many wonder whether it's a sequel or franchise.
"Many have the same doubts. F2 deals with husband and wife's frustration which is relate to many. F3 has no connection with F2. Money is the backdrop for F3.
You will see same characters and characterization. Venkatesh will have Venky Asan, Tamannaah's family have the same cunningness, Varun too will play his character. We took these characters and put them in different situations. We can say F3 is a franchise continuation. F3 will have fun and frustration, but this time because of money.
In Bollywood, there are franchise like Golmaal, Houseful etc. But, we hardly have any in Telugu.
"It will be good if we have a franchise in entertainment genre. If F3 becomes a blockbuster, there is a scope for us to make F4."
F2 was made on certain budget and there were no huge expectations as well. But the range it reached was phenomenal. It was a huge blockbuster for its budget. But, F3 is being made on huge budget and expectations are huge.
"Surely, budget was increased. However, it's not because of additional spending on production. In fact, making wise, we have spent almost same budget. The budget almost doubled, due to increase in remuneration. I, however, don't feel any pressure. Dil Raju is a master in doing business. Already satellite, digital business was done. Even average theatrical business will be a table profit for the producers."
Sunil and Sonal Chauhan are the new addition for F3.
"You will see vintage Sunil in the film. We are badly missing his high energy and comedy these days. Sonal Chauhan enters in second half and it's another hilarious role. Everyone will love climax sequence. It will have almost every artist. EVV used to shoot climax portions with so many artists.
I observe politics, but I don't take stand. I don't see healthy atmosphere in politics, these days. F3 has a sequence on present scenario."
Anil Ravipudi was planning a film with Balakrishna for long.
"I planned to do Ramarao Garu with him. But it couldn't materialize due to some reasons. Finally, the film is happening. I usually spend 3 to 4 months on script of my films. I have an idea for Balakrishna's film. It will take nearly 4 months to complete the script work. We are planning to start the film in June or July. He gave nod to the line story.
It will be completely a different and new character for Balakrishna which wasn't explored earlier. It will have marks of mine and Balakrishna. I'm very excited. It will be a cult movie and will be biggest in my career. There will be definitely be tinge of comedy."
The director says his most time passing thing is watching films with family.
"I go to cinema hall every weekend and watch all the movies."