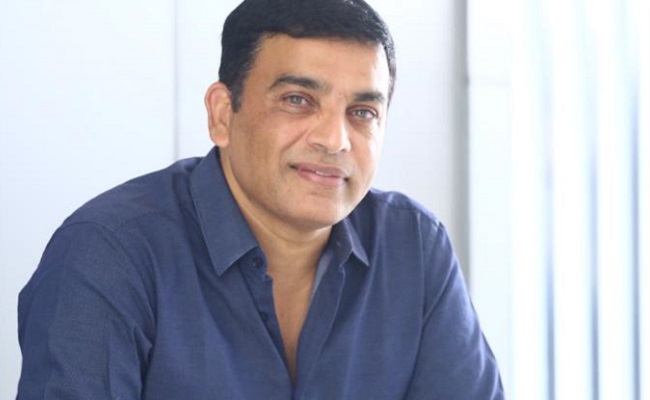 Star producer Dil Raju took the decision of not to hike ticket prices for F3 and screen the movie at the prices fixed by the government in Telugu states.
Dil Raju says there is no wrong in ticket price hike for massive budget movies like RRR, KGF2 etc, but it will not work for every movie.
"Budgets were increased due to delay in production during covid times. It's a big burden for producers. Audience, on the other hand, got the chance to watch movies at homes.
Ticket rates were increased to recover investments. But what I observed that middle class audience are not really keen to watch movies spending exorbitant prices and unlike earlier people are not watching movies twice or thrice.
F3 is a family entertainer. I want the ticket prices of my movie to be available for family audience. I actually get more kick with theatrical business, wherein the OTT deals won't excite me."
Dil Raju stated that everyone blamed him for the increase in ticket rates, post covid. "Everyone needs to understand that it's the call of producers on ticket rates and heroes too will have their calculations. I'm taking the initiation to screen movies with regular prices. I hope everyone will follow it."
Coming to F3, the producer said Anil Ravipudi pitched the idea of F3, while F2 was on sets. "F3 revolves around money. Anil penned a different story with same characters. He is an expert in writing screenplay. F3 has many artists than F2. I didn't watch rushes, as I wanted to watch only final output. I'm extremely confident about the product now, after watching the first copy."
He says the budget and working days increased due to covid. "We wanted to complete the movie in 85 days. But it took 105 days. While the duration of first half is close to 1:15 Hrs, second half is 1:10 hrs. The total duration, excluding rolling titles and ads is 2:28 hrs. It's a fun ride all through."
Dil Raju informs he was a big fan of Venkatesh when he was very young. "I booked Kaliyuga Pandavulu ticket one week before the release. I was 16 then. I later distributed Nuvvu Naaku Nachav in Nizam. When I became successful as producer, I met him for SVSC. He always thinks of safety of producers, as he's son of a producer. He doesn't like wastage in production."
The producer informs Anil Ravipudi has an idea for F4 and they will decide on it after two weeks after the release of F3.
Dil Raju also reacted about his domination in distribution and exhibition in Nizam area. "I've leased only 60 theatres in Nizam, while there are a total of 400 theatres. Asian Sunil and Suresh Babu who together leased 150 theatres give me first priority due to my reputation."
The film starring Venkatesh and Varun Tej is due for release on 27th of this month.