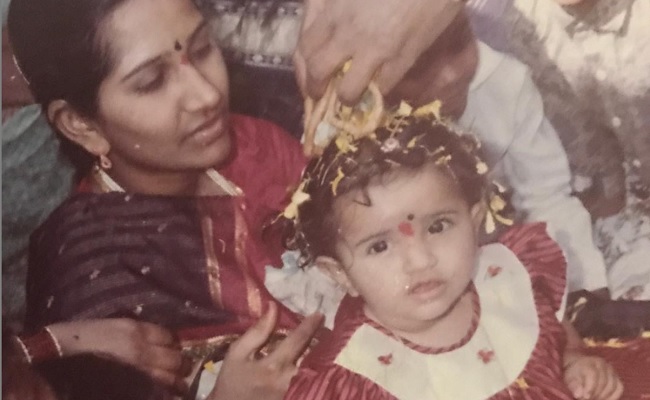 Popular Tollywood producer, distributor Dil Raju's daughter Hanshitha Reddy came up with an emotional post recently.
On the occasion of the birth anniversary of her mother Anitha, she posted a throwback pic and shared her feelings.
It is known that Dil Raju's first wife Anitha passed away in March 2017, due to the heart stroke. Their only daughter Hanshita couldn't bear her father's loneliness after the demise of her mother.
She was instrumental behind Dil Raju's second marriage with air hostess Tejaswini.
On the occasion of her mother Anitha's birth anniversary, she wrote on her Instagram account, "Happy birthday amma... missing u a lot.. Always and forever. All I have is our memories together, but some days I wish you and I had more pictures together too. A visual catalogue of your smile, the love in your eyes. An image of Hugging me extra hard like you always did. Childhood memories !!! I am grateful for getting you back as form of Ishu."
Hanshitha's daughter's name is Ishika, and it truly heart touching that she is treating her small baby as her mother.
Hanshitha never hides her love & affection towards her parents whenever there is an occasion like this, she comes up with a beautiful post.
CLICK HERE!! For the In Depth Updates on all the OTT Content