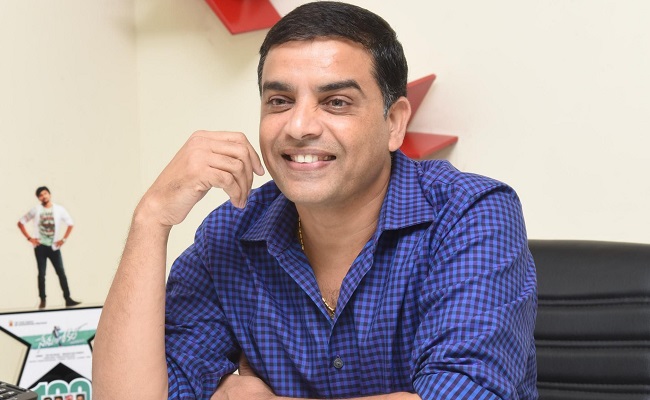 Producer Dil Raju is under fire from his colleagues. A group of producers and the 'Telugu Film Chamber of Commerce' are gradually putting pressure on Dil Raju to give straight Telugu films more theatres during the Sankranthi festival.
Dil Raju owns a distribution company. He has complete control over the Nizam and Vizag regions. The senior producer secured the best theatres for Tamil superstar Vijay's "Vaarasudu," which is also scheduled for the Sankranthi festival.
Although Chiranjeevi's "Waltair Veerayya" and Balakrishna's "Veera Simha Reddy" will have more theatres, they will lose some prime theatres due to "Vaarasudu."
For this reason, Dil Raju is facing criticism from his colleagues (producers).
Some are writing letters, while others are encouraging distributors and exhibitors in the districts to talk against Dil Raju. They are taking no chances in putting pressure on Dil Raju.
The Film Chamber of Commerce has also asked Dil Raju to reconsider his stance and give more screens to Telugu films.
According to Dil Raju, both Telugu films will get more theatres than Thalapathy Vijay's film.
However, he claims that no one has the right to ask him for prime screens. Furthermore, his argument is that if Telugu producers cause problems for Thalapathy Vijay's film, as the star hopes to expand his market here, our Pan-Indian projects will face problems in the future.