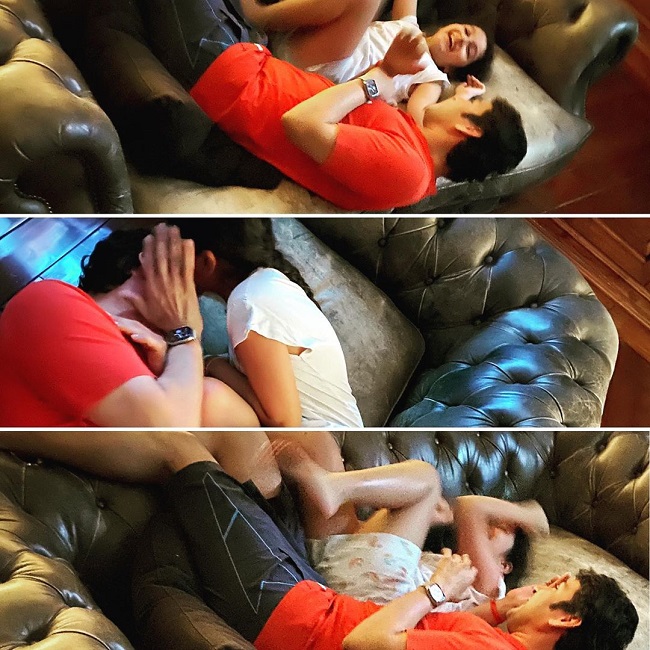 Lockdown has made everyone stay at home and do things that have never done before. While some have taken up new hobbies, others started bonding with kids and family members.
Celebrities are no exception. Mahesh Babu who is often called 'Raymond The Complete Man' is now spending more time with his daughter.
Since there is no school, his daughter Sitara is enjoying playing games at home with her father.
"It's the initial 'go crazy 'with happiness when they hear it's 21-day lockdown and all she's going to see is so much more of her favourite !! Nanna," Namrata posted on Instagram.
Mahesh Babu, on the other hand, doesn't have any film on the sets. He has given his nod to director Parasuram but the movie will only commence in June or July.
Before starting the shoot, the director needs to resolve an issue with 14 Reels Plus.