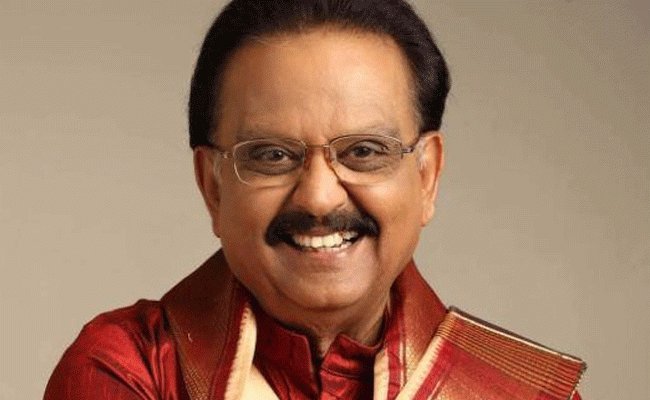 A Brahmin Association Leader has released a video stating that S P Balasubramanyam was not given respect by Telugu actors and actresses on par with that of what they did for a big actor, a big producer and a big director in recent past.
His complaint is that no big actors and actresses from Telugu Film Industry have attended the funeral of SPB.
He may be right in his perspective and he has every right to express his opinion with his freedom of speech. But his emotional foolishness is doing a big damage to the image of SP Balasubrahmanyam. He shouldn't have talked about this with the tag of a Brahmin Leader.
When Brahmins complain about these issues by over owning SPB, there is every possibility that others will disown him emotionally.
Similar thing happened even with Dr BR Ambedkar. As the Dalits over owned him, his picture is not being seen in the houses of other communities, though he deserves to be. Dr Ambedkar never branded himself as a Dalit leader but only the Dalits projected him so.
SPB is a legend who washed the feet of KJ Yesudas, a Christian by birth. The video was released on youtube just a couple of days ago. He has shown utmost devotion towards him for his character and caliber. This shows that SPB is a true Brahmin who could see the divinity in the revered personalities irrespective of caste and creed.
SPB is beyond religion and caste. Everybody loves him, respects him and many in the industry have also shed tears for his death publicly. Superstar Krishna has become emotional, Rajendra Prasad has cried, Ali has wept, Chiranjeevi couldn't stop himself from sharing his emotional journey with SP Balu. The number of Non-Brahmin celebrities and common people who paid heartfelt tributes to SPB are more than that of Brahmins.
So Brahmins! If you feel you love him more than others just because he belongs to your caste, please keep that feeling within your community circles, but don't show it to others. Coronavirus has killed him once and your over owning will kill him again.
On the other hand, a section of non-OC community people have written on social media that SPB has got this success and fame only because of caste nepotism and as a result many other Non-Brahmin singers couldn't find success because of his selfishness. What is this foolish argument? Owning and disowning a personality by caste is the most dangerous virus than Corona.
When a section of people from a few non-Brahmin communities complain that SPB has become a legend only for being a Brahmin; and a section of Brahmins complain that non-Brahmin bigwigs have not attended SPB's funeral because he is a Brahmin, what is the difference between the two? Complaining nature is common and only the point of complaint is different.
It is the time when the proposals to confer Bharat Ratna for SPB are on the top. It is possible only when the fans from all the communities support this idea. Please don't be over enthusiastic to over own him on caste equations.
Before complaining you check yourself if you have attended the SPB's funeral if he is so close to your heart! Of course, you may say that you don't belong to the film industry and also not even a celebrity to attend his funeral. But to attend a funeral it is enough if you have a good heart.
Also know that many restrictions were made in Chennai by the TN government and the police department to cut down the crowds at SPB's funeral. Had the celebrities from all the states start flying down, it would have become a Herculean task for the authorities to maintain social distancing norms.
Written By Vijay Kumar
Disclaimer: The opinions expressed within this article are the personal opinions of the author. The facts and opinions appearing in the article do not reflect the views of GreatAndhra and GreatAndhra does not assume any responsibility or liability for the same.